Sales & Biz Dev Intern for innovative XR-company
Are you excited about finding new customers for an innovative media company? Do you enjoy the challenge of being at the forefront of something new and getting in on the ground floor? You've come to the right place.
About IVAR Studios
IVAR Studios focuses on storytelling in immersive formats, including VR (Virtual Reality), AR (Augmented Reality), virtual tours, 360-video, and digital interactive experiences. We work with both international and Swedish customers, including Vattenfall, National Geographic, and museums, among others.
We are looking to broaden our customer base and find more opportunities in Sweden and the Nordic region. In 2022, we grew by four people and doubled our revenue. Now, we want to expand further and find more talents to join our team. We are a small but close-knit team of 8 people, and you will be working closely with the founders and be a part of our current rocket journey.
We are based at our office in Södermalm, Stockholm, but remote work is possible, but we like to work in our office together when possible.
Our founders
IVAR Studios was founded by brothers Martin and Fredrik Edström.
Who we are looking for
We are looking for someone with experience or education in Business Development, Account management, sales, or similar roles. As a person, you are:
Experience

or wanting experience

in selling digital services

A strong social ability and are excited about meeting new people

Experience with independently managing customer contacts in the early stages, and then handing them over to the next person on the team when the deal is closed

Interest in new technology
Contact
Email your application or questions to our co-founder Fredrik:  fredrik@ivar.studio
More about us you can find at https://ivar.studio/
Apply
Your application has been successfully submitted.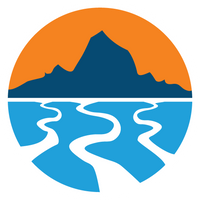 Build a great team, take on meaningful projects, explore new perspectives and tell inspiring stories