UX designer & Business Developer (multiple positions)
WE'RE LOOKING FOR SOME CURIOUS PROBLEM SOLVERS. ARE YOU ONE OF THEM?
At the heart of Tietoevry Banking is d|lab, a dedicated design and innovation team. d|lab helps our product teams create the future of fintech, through user-centred innovations and cutting-edge technologies. Now we're ready to grow d|lab and are looking for skilled and curious problem solvers to join us.
Who are we?
Tietoevry Banking is the #1 financial software provider in the Nordics. We deliver critical fintech solutions in our home markets as well as 50 other countries. d|lab are a dedicated team within Tietoevry Banking and we help our 3600 fantastic co-workers and our customers to imagine and then build the software solutions of the future. d|lab offers a creative space to think and test new ideas and leverage cutting-edge technology to solve tomorrow's problems.
d|lab is a multi-disciplinary team of highly skilled, passionate professionals. We're designers (of different flavours), software developers and business developers. What we have in common is our love of difficult challenges and our commitment to delivering fantastic experiences.
Along with innovating amazing new solutions we also help our product teams understand their ethical responsibilities and how their amazing new solution impacts real people. We're also committed to building an inclusive society, so we build products which are accessible to anyone regardless of their differences.
What can d|lab offer?
We offer a lot of variety. We work in rapid ideation and innovation cycles and you will meet new challenges, new people and new domains all the time. Although our home industry is Tietoevry Banking, we also collaborate with the other members of the Tietoevry family like Care, Industry and Create. There is no typical project in d|lab but innovation and rapid learning are the common denominators. Over the years we've built our own robust innovation process to guide us through the twists and turns of building something new and no matter what we do we always make it shine.
We're big, but don't feel big. Tietoevry has 24 000 employees, but we work lean and have a flat hierarchy. d|lab itself is an agile and fast-moving team navigating the entire organisation.
At d|lab we prioritise learning by setting aside time and space for you to expand your skillset. We also embrace flexibility when it comes to balancing work and home. We'd love to have you join one of our local teams in either Stockholm/Umeå/Skellefteå or Oslo-Fornebu, but you can combine that with working from home. We're happy to find a solution which fits you.
Do you recognise yourself here?
You are either a Designer with knowledge about the software business or you are a Business Developer with experience in service design.
You are a creative person, interested in how digital products and services affect both individuals and society at large. You like working in a multi-disciplinary environment where the team effort is key. You are good at communicating with others, via text, conversation or visually. You like to learn new things and you thrive in variety of challenges. You are a finisher, and always deliver the highest quality. You are comfortable with uncertainty, happy to take on tough challenges and never afraid of learning new things. You have experience working in multi-disciplinary teams.
Good at communicating messages in an easy-to-understand way. Whether it is through the written word or visually. You should be comfortable speaking/writing English. If you can read and understand this ad, you're English is good enough. A Nordic language is great to have but not a pre-requisite.
You have at least 3 years' relevant experience as a Designer or a Business Developer. For the senior Designer position you have at least 5 years' experience. Preferably, that experience is connected to software products. If you have worked within the fintech industry before then that's great!
Are you this sort of Designer?
You focus on emotions and experience of real people who will use our products and services.
You have the relevant qualifications and, if you are interested in the mid-level Designer position, you have at least 3 years' experience in Interaction or Graphic/Interface Design. If you are interested in the senior Designer position then you have at least 5 years' experience.
You have experience with software product design (mobile/web particularly).
Service Design is your day-to-day toolbox for capturing user needs and framing the design challenge.
You have experience designing for maximum inclusivity – you are passionate about making products open for everyone.
You may have some experience or knowledge of the mechanics of building software products (how development teams work, development frameworks, front-end coding etc.)
Are you this sort of Business Developer?
You have the relevant qualifications and at least 3 years' experience as a Business Developer or similar role.
You are creative and interested in how software products and services impact both individuals and society at large.
You have experience in working with Lean Start-up techniques.
You are a fast learner and can immerse yourself in a new area research
You are a person with initiative who is able to take responsibility for driving the business research in a project.
You have experience working in Service Design projects and you understand the fundamentals of Design Thinking methodologies.
If you think you might be one of the people we're looking for then please contact us. While you're thinking about it, have a look at our landing page where you can read about some of the work we do (https://www.tietoevry.com/en/banking/design-and-innovation-lab/).
Apply
Your application has been successfully submitted.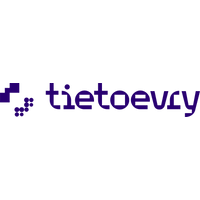 We create purposeful technology that reinvents the world for good.