Junior Motion Designer
This job is no longer accepting applications.
As a Motion Designer, you will be responsible for designing and creating motion design for explainers, commercials and social media campaigns. You will also collaborate with team members across all parts of the organization and work closely with art directors and copywriters to develop animation concepts for campaigns.
To be considered for this position, you must be fluent in English, both in speaking and writing. Norwegian is a big plus. You must have previous experience with After Effects, Photoshop and Illustrator. A solid understanding of design principles and aesthetics, as well as a passion for motion design and visual communication is essential. Experience with 3D software is preferred, but not required.
Don't miss out on this fantastic opportunity! Apply now by submitting your full application in English or Norwegian, along with your CV and a link to your Motion reel or site. The deadline for applications is 1 June 2023.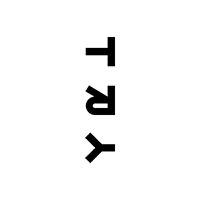 We are TRY. Awarded Norway's best agency for 20 years in a row.